Residential Services Overview
Our Services
Pre-purchase Home Inspections (Ohio Only)

Pre-construction plan examination and in-process construction inspections
Structural and mechanical consultations for homeowners
Seller inspections (Ohio only)
Pest Inspections
Radon testing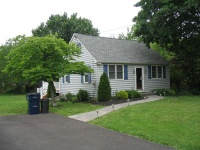 Criterium-Cincinnati's residential services include not only professional, on-site inspections of a home and its systems prior to purchase, but also focused inspections of a single feature, phased inspections for construction projects and structural design services for renovations and additions.
As licensed Ohio Home Inspectors, our standard home inspections cover at minimum all issues required by the state of Ohio. These are conducted in an hour or more to our established criteria with the prospective buyer or new owner present.
We want to make sure you understand what is in the house and how it works—not just what problems there might be. No home is "perfect." Our goal is to educate a buyer or new owner and present you with reasonable expectations for the future of the building.
Following the onsite inspection and oral explanation, you will receive our engineer's multi-page written report that details all findings, their significance and a 10-year maintenance plan outline.
Call Criterium-Cincinnati Engineers for our pricing structure, which is determined by the property's size, age, value, location and the service you request. We believe you will find that the quality of Criterium-Cincinnati Engineers' results far surpasses that of most other inspection firms charging less—and some charging more.
Criterium-Cincinnati Engineers covers the following "check-points" in its standard evaluation (Ohio only):
Roof surfacing
Foundation
Visible framing
Basement water problems
Settlement
Overall structure
Condensation
Rot
Heating unit
Water pump
Heat distribution
Air conditioning
Water heater
Piping
Plumbing fixtures
Electrical capacity

Swimming pools/tennis courts
Electrical distribution
Interior finishes
Windows
General energy efficiency
Gutters and downspouts
Storm windows
Driveways/walkways
Retaining walls
Wood destroying insect inspections
Chimneys and fireplaces
Fire/safety hazards
Septic system
Ventilation
Hazardous materials(visual scan)
What our report details:
Summary of major systems
Summary of deficiencies
Detail of systems
General repair suggestions